Article edited and updated 18.03.2021
The holiday season is coming up and I have got the best tech gifts 2021 under $20 for you. These products are super affordable and perfect for those on a budget.
It's the beginning of December, and you still haven't gotten your family or best friend a Christmas gift. You really want to buy something nice but inexpensive – and your mind has gone totally blank. Well, let me tell you, you're not alone and I assure you that this happen to at least one of us every single year.
Best Tech Gifts
I have come up with a list of five best tech gifts ideas that I think are really great and affordable that cost less than $20, from Amazon.com. Amazing, I know! Simply click the image of the product you're interested in and it will automatically take you to Amazon's product page.
Disclosure: Some of the links below are affiliate links, meaning at, at no additional cost to you, Tech-Alarm.com will earn a commission if you click through and make a purchase. All products listed have at least 4 stars from Amazon and cost under $20 at the time of creating this article.
1. Phone Charger, Phone Lightning Cable
We can all agree that the tech world were kind of in shock when Apple announced that no charger was going to be included with the new iPhone 12 purchase, anymore – that's when Anker comes in. Anker has some really good, affordable phone chargers, lightning cables for any phone device like iPhone 12/12 Mini/12 Pro/12 Pro Max/11, Galaxy, Pixel 4/3, iPad Pro. Anker products are durable and definitely worth the money. The perfect best tech gifts you can buy for your family or friend.
2. Colorful Mouse Pad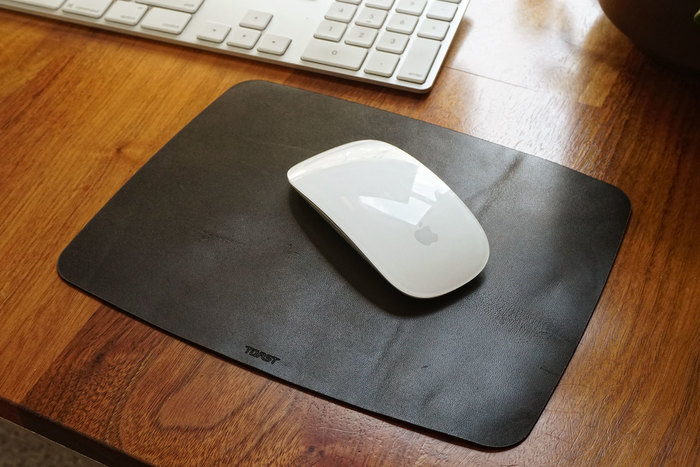 You can never go wrong with a colorful non-slip desk pad that is waterproof or a cool pattern mouse pad for your work/gaming station. Everyone with a computer should own at least one. There are so many different desk pads and mouse pads that are great for work and gaming, so chose one which you think your friend will like! Maybe a cool print, colorful pattern or simple plain black.
3. Laptop Stand
We all know that working or playing video games on a laptop all day can sometimes result in back and neck pain depending on your posture. If you know a friend who owns a laptop (which, come on, you most likely do), then this product is the perfect gift for them! This laptop stand "elevates the laptop to a perfect eye-level and helps reduce awkward postures, which relieves neck and shoulder stiffness. It alleviates pressure on your wrist by elevating it at an ergonomic angle for long-term laptop use". Show your friend how much you care about them and their posture!
4. Earbud Headphones
Affordable earbuds are included in the best tech gifts list. Not everyone has the luxury or the need even to buy Apple's airpods – they are pretty expensive. If you're looking for earbud headphones at a lesser price, iTeknic has exactly what you're looking for. Their wireless Bluetooth headphones are waterproof and have dual mic noise reduction. As it's stated in the product description the earbuds have a "unique appearance and comfortable ear tips design won the Reddot Design Award, best gift for him and her. The exquisite shape is suitable for business work, IPX8 Waterproof also makes it suitable for running, workouts at the gym".
5. Gaming Mouse
You know what would go really well with the brand new mouse pad gift you just purchased from link above? A gaming mouse. Easily adjust to instantly match mouse speed to different games, this gaming mouse from PICTEK is both durable and affordable – one of the best tech gifts you can purchase for your gamer buddy.
If you're liking the Best Tech Gifts list, you might be interested in perhaps buying a good quality and inexpensive graphics card as a gift. Make sure to check out 5 graphics cards under $300.